Jelly Bean is a petite, pastel Californian with a curious but calm demeanor.
Jelly Bean is one of the four rabbits FUR rescued from the Ventura Animal Shelter to make room for incoming animals displaced by the Wolsey fire.
Jelly Bean is spayed and ready to join her forever family.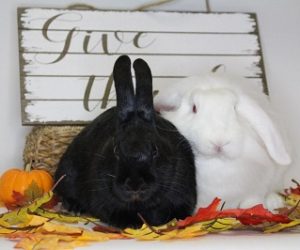 Sherlock Homes & Watson are bonded neutered males. Watson (formerly Galaxy) was adopted with Tulip, but it was quickly discovered once home, that the bonding was not going to work. We now understand why...Sherlock Homes (formerly Rickon) was really bonded to Watson. We didn't realize how much the two loved each other until we put them...
Read more