Shortbunz is a female. She is approximately six months old.
Shortbunz is one of ten rabbits rescued 
from Las Vegas, all named after 
Girl Scout cookies.

  

See the bulletin board
for details of this rescue.
Read more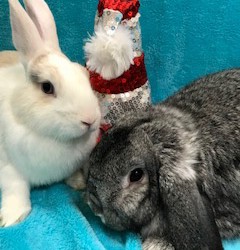 Benji is a neutered lop approximately 5 months old. Snow White is a spayed female approximately 9 months old. Benji and Snow White are absolutely adorable bunnies. Snow White was abandoned at the Bradshaw Animal Shelter with seven babies. Benji was abandoned with his Mom Pebbles and three of his siblings. Benji and Snow White are both...
Read more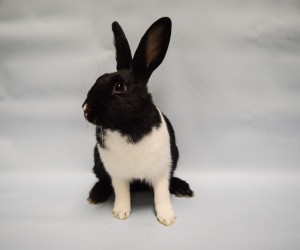 Gigi is a darling dutch female. She is one of Snow White's babies. Gigi is a very inquisitive bunny. She love to play and explore. Gigi also loves cuddling with her sister Mimi. They would love to be adopted together if possible or bonded with another rabbit. Ask us about our foster to adopt program by emailing...
Read more